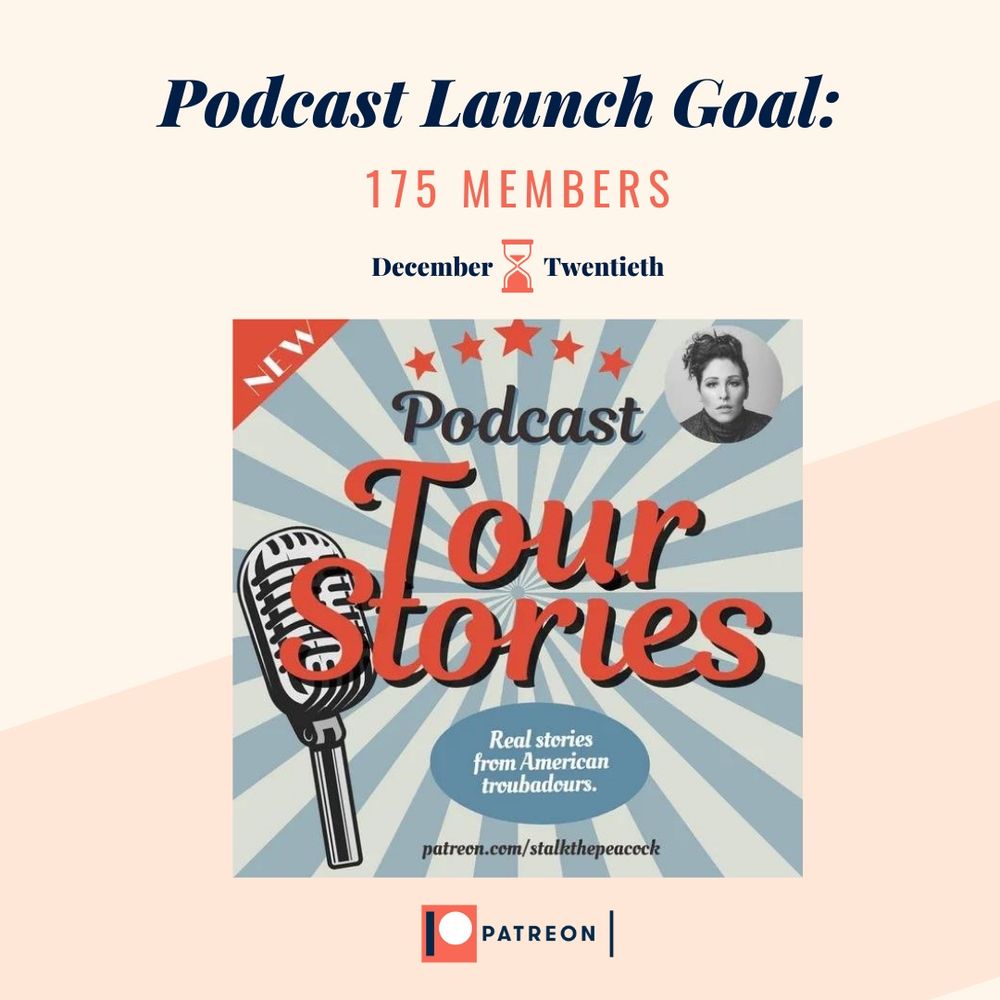 New "Tour Stories" Podcast
Real stories from American troubadors.
Exciting news! I'm launching a new podcast, unofficially titled, "Tour Stories." The charm of this podcast is getting lost in conversation with artists we love and admire. I know from 15 years of experience that the road is a dichotomy of tragedy, humor, loneliness, friendships, beauty, loss, and gain. The true feel-good and uplifting real life stories from the road are a treasure. "Tour Stories will be available exclusively on Patreon during its beta launch. In order to drop the first episode Jan 3, I've set a launch goal to help with initial start up production. The goal is pretty simple. 175 monthly subscribers on Patreon by December 20. And we're over half way there already!
Help us reach that 175 member goal by December 20 and head to Patreon.com/stalkthepeacock